Discussion Starter
•
#1
•
I'm finally starting to get use to people using the term camper to describe a trailer. I actually know what to expect when I click a link. Perhaps it's a bit easier here given I doubt anyone would put a true camper on a Colorado. So it's sort of like if this were a British forum I'd know that a carovan wasn't a group of people travelling together.
But I'm wondering what the deal is. Is this a regional thing, sort of like soda and pop? Or is it an age thing, where younger people are more likely to call a trailer a camper?
For those who don't know what I'm talking about, this is a camper.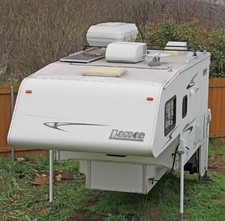 Find great deals for RV 2006 Lance 951 Pickup Camper . Shop with confidence on eBay!