Discussion Starter
·
#1
·
I thought I'd share an experience I'm having with My colly currently. I have had a weird kinda grind coming from the driver side front hub assembly. So i thought ... I have a mechanic friend and I took the truck to him and asked him what he thought was going on. He couldn't find anything for a while and it kept getting worse so finally i got up under the truck and wiggled the CV and where it connects and where the axle meets the diff housing, its really really loose. We finally figured out the problem last week. The bearings inside the axle housing are absolutely shredded to bits. Theres a gear inside as well that was damaged. I'm going to be taking it apart with him this weekend and I'll try to post pics because i know i had not seen any pics on the inside of that assembly before. It might be helpful. If anyone is having a similar experience, might wanna check it out.
Edit:
Just got done getting this issue resolved. After we took the hub assembly off, Pulled the ABS wire through the knuckle. Separated the knuckle from the ball joints and tie rod and ended up looking something like this.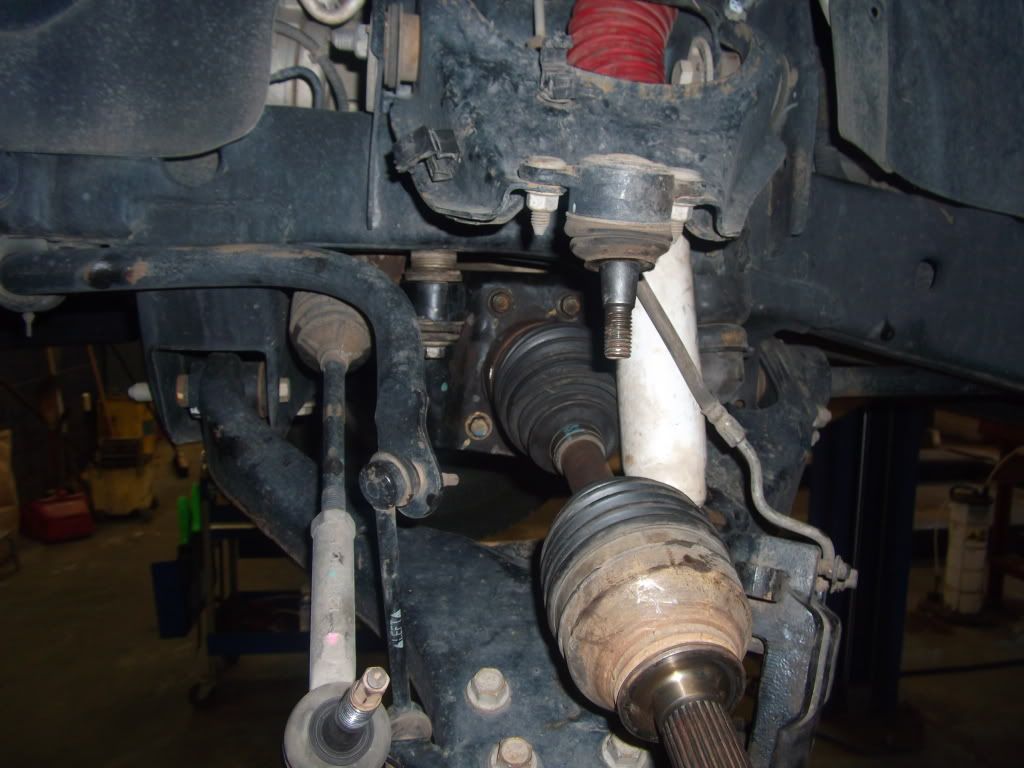 the axle wouldn't budge at all so had to take the housing off where it bolts to the actuator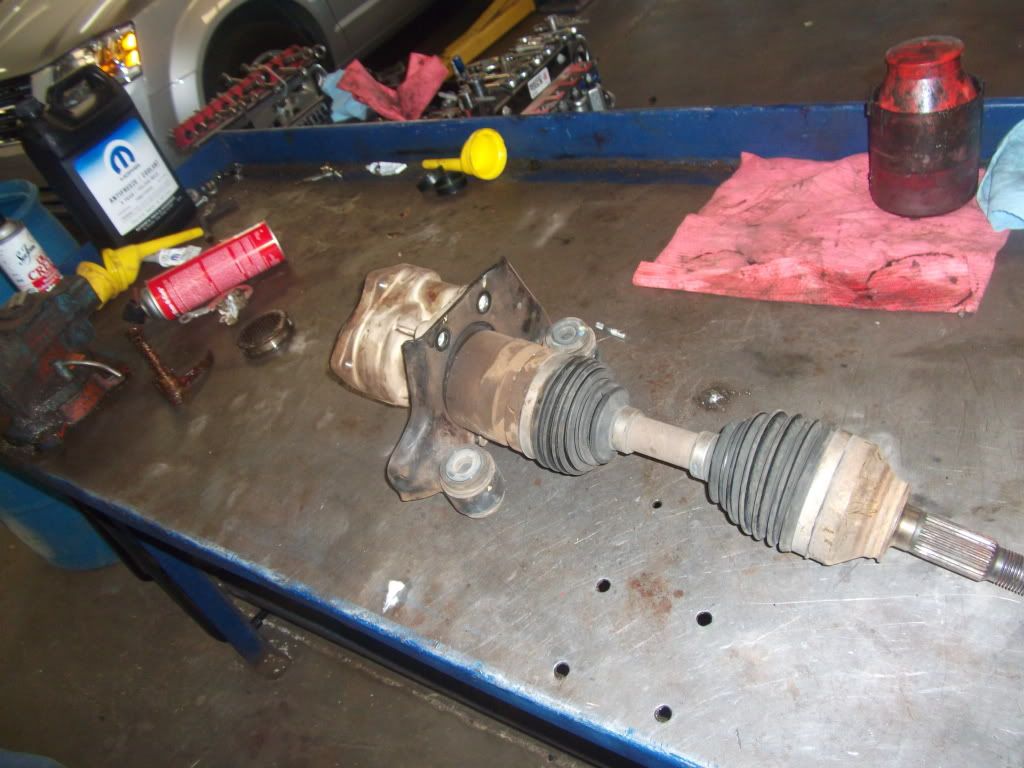 The little ring around the spline is whats left of the bearing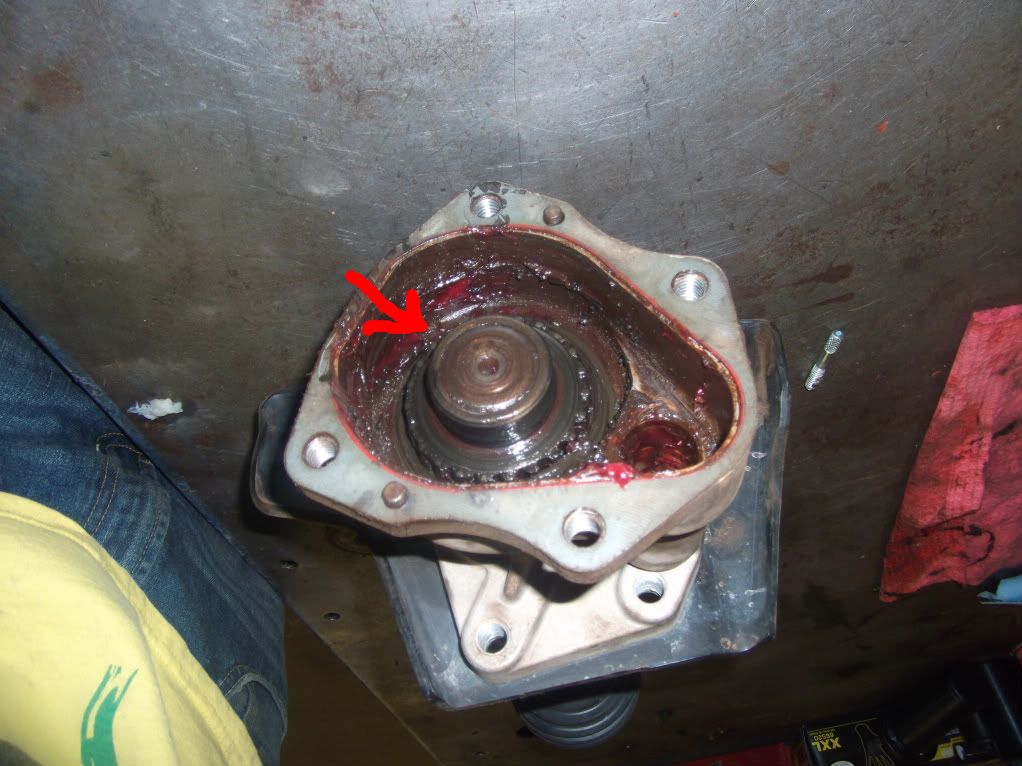 The bearing on the inside shaft was doneski as well so had to replace both
New bearing in place
Had to heat the end of the CV with a torch to get it to lose up, glad we had the tools available. The seal is what i think failed. after cv was separated from the housing.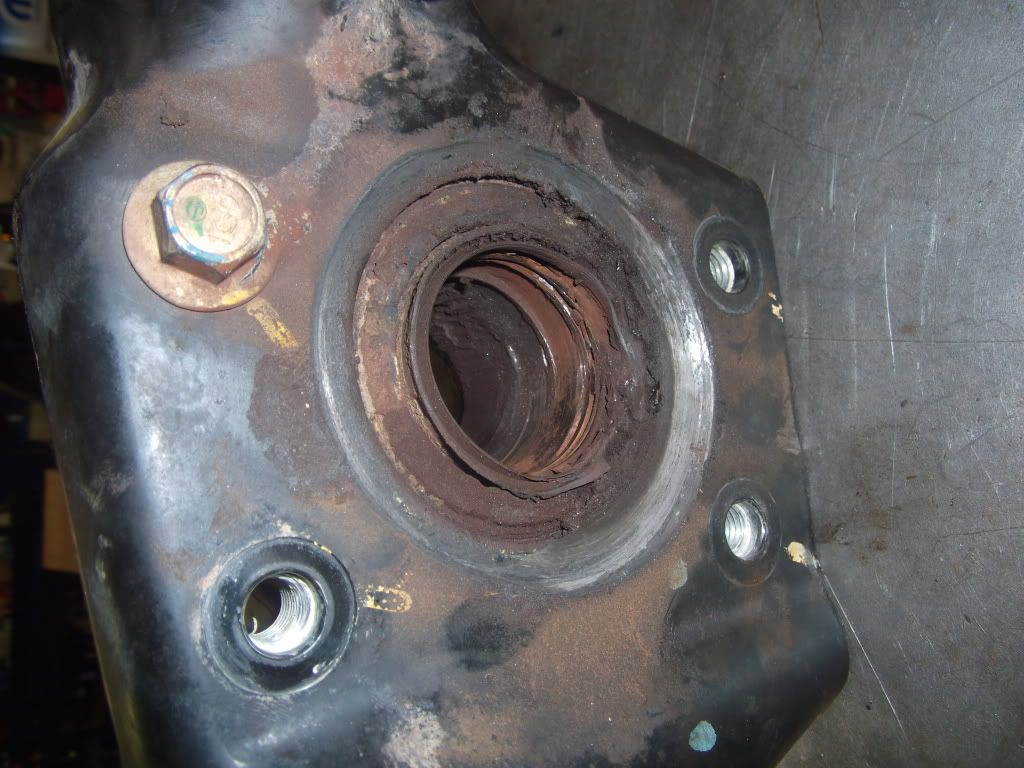 New gasket, new seal, new bearings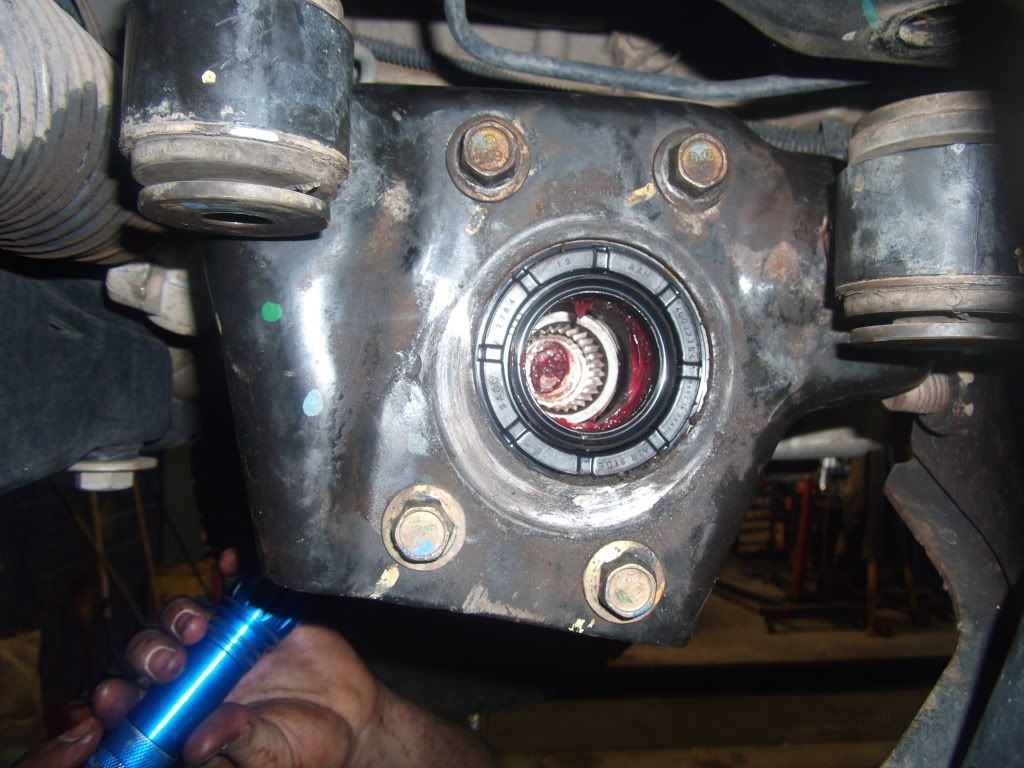 After we got everything put back together, it felt like the ride was back to factory, no more vibration in the pedals or in the steering. Glad My buddy was willing to help me out and dig into it. Thought I'd share just for info's sake. If you wanna check out more of the pics
http://s1182.photobucket.com/albums/x452/vscolorado/