Selling my beloved PCOCRE15 kit. It is amazing and I will miss it. It is one of the best audio systems I have used and this is coming from someone who is picky about those things.
Currently installed on truck. Slowly getting ready for a trade in on a 2023
Price is $500 + $50 shipping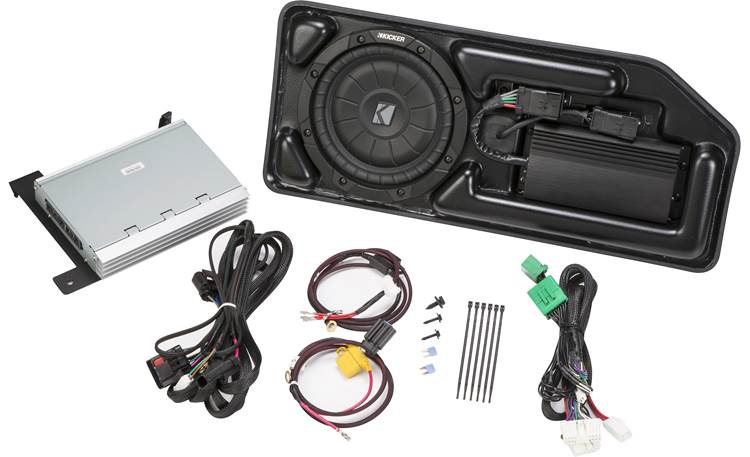 Upgrade the factory sound system in select 2015-up Chevy Colorado & GMC Canyon Crew Cab with basic audio system (2-knob radio)
www.crutchfield.com
Works with all 2015 to 2018 Colorados with 2 knob radio without Bose. Late MY2018 may require minor modification.
THIS IS NOT THE BOSE KICKER SUB
This is a plug and play sub + amp that runs in line with the factory radio. It is the exact same sub as the Bose kit, but the harness is different and it does not splice into wiring.
All hardware included minus zip ties.
I may or may not be able to recover the clip nuts. If I cannot recover them I will refund $20.
Works best with OEM speakers. But feel free to replace the 2.75s.
Payment will be standard paypal invoice.