Update for 2020 - Yes, still making these for X-cab owners around the country. The new ZR-2 has been popular with the extended cab - evidently it's the only way you can get a x-cab with a diesel. In any case, this platform has become even more popular - the inside configuration and dimensions remains the same going back to 2015.
For taller drivers we notch the top back behind the seat, and for the passenger side as well if desired. There are pics of this along about page 5-6 or so. If you're interested in getting one just let me know your height and pants length and I'll size the top accordingly.
Cost for a finished platform is $185, plus UPS Ground Residential shipping is $35 - Total $225. If you have a commercial address to ship to, like your office warehouse or plant, there may be some savings, depending on your locale - just let me know with your inquiry.
Thanks for all the interest! PM for more details.
**
Now to the original story from early 2015....
Well, we had a lengthy discussion, the wife and I on cab configuration when we were shopping. The crew-cab 4-door is a really nice layout, but for me the bed was way too short for hauling motorbikes and there was no way I was buying the long wheelbase truck as a 4x4. So it kind of got down to the point where it was a go or no-go on even getting a truck as it had to be the extended cab. She looked at the back seats and said no way is this going to work, I can't even fit in there. I told her to think of it as a 2-seater with space for the dogs. We've had pickup trucks going back more than 40 years and a truck seat used to seat 3 in a pinch and that was all there ever was. We just won't have any passengers, or maybe just one in a pinch. The extended cab is really too small for an adult anyway. They'll have to bring their own car, or we'll take two.
So once we settled that, then there was the dogs - our 3 Pomeranians (no we didn't CHOOSE to have 3 dogs - we inherited the third LOL), they are 8-12lbs so there's plenty of space for them and one usually rides on a lap. But that back seat configuration doesn't work for dogs. There's the cup holders and the cubby for seat belts to sit in. And the seat bases are really short with a big gap behind the front seats. Even hauling groceries and such is a PITA with the way it is as built.
I got to looking at it and thought the seat cushions are easily removed - there is a bolt on each side that also holds the seatbelts. And the backs are similarly easily removed. But now we have those two stupid little plastic storage bins and the cubby and drink holder in the middle. My thought was to build a platform in place of the seat bases. But then there would be no way to ever use the seats even if you really wanted to. I wanted to keep that option if possible should the need arise.
Next idea was to build a plywood platform that sits above the seat pads and leave everything the factory put in there intact. This also preserves the two storage bins, granted they're small, but at least you can throw some emergency things and stuff like that in them.
I got a basic design going in my head and some measurements and walked thru my local Lowe's home center store for some supplies. Here is my parts list:
Half sheet of 1/2" birch-faced cabinet plywood - $25
3M spray adhesive for carpet - $9
A 4' Piano hinge - $10
Pack of #8x1/14" wood screws - $1.25
One 8' stick of 1x2 milled pine wood strip - $5
I had a bottle of wood glue, and I have all kinds of woodworking tools. I have built cabinets and boats and houses and such. Definitely makes it easy when you have what you need on hand.
Lowe's didn't have any carpeting that looked automotive, and no black, so I went down the street to Pep Boys auto parts and got a 3x6' piece of black auto carpet. $15
First step was to cut the top to size. Fortunately the width from side to side is perfect at 4'. Front to back is 18" from the center console to the jack cover. Easy. Next was to get a feel for height and level - I matched the levelness to the box so when the truck is level the platform will be level.
Birch-faced cabinet plywood is really nice to work with. It mills easy and is perfectly flat and square. Cost is about 20% more than plain fir CDX but so much nicer to build with. CDX or even AC panels are common plywood, like you put on the sides or roof of your house or floor. But it always has some twist 'till you nail it down. Plus it picks up moisture quickly and warps, not what I wanted to deal with for this project. I didn't want OSB or particle board either - and wanted to keep it lightweight.
Weight is about 34lbs for a full sheet, so there's about 12lbs of material here, plus the 1x2 pine strip. Very easy to handle for installing and removing the finished platform.
It turns out that the seatbelt retractors make a perfect support for the back at the height of a 1x2.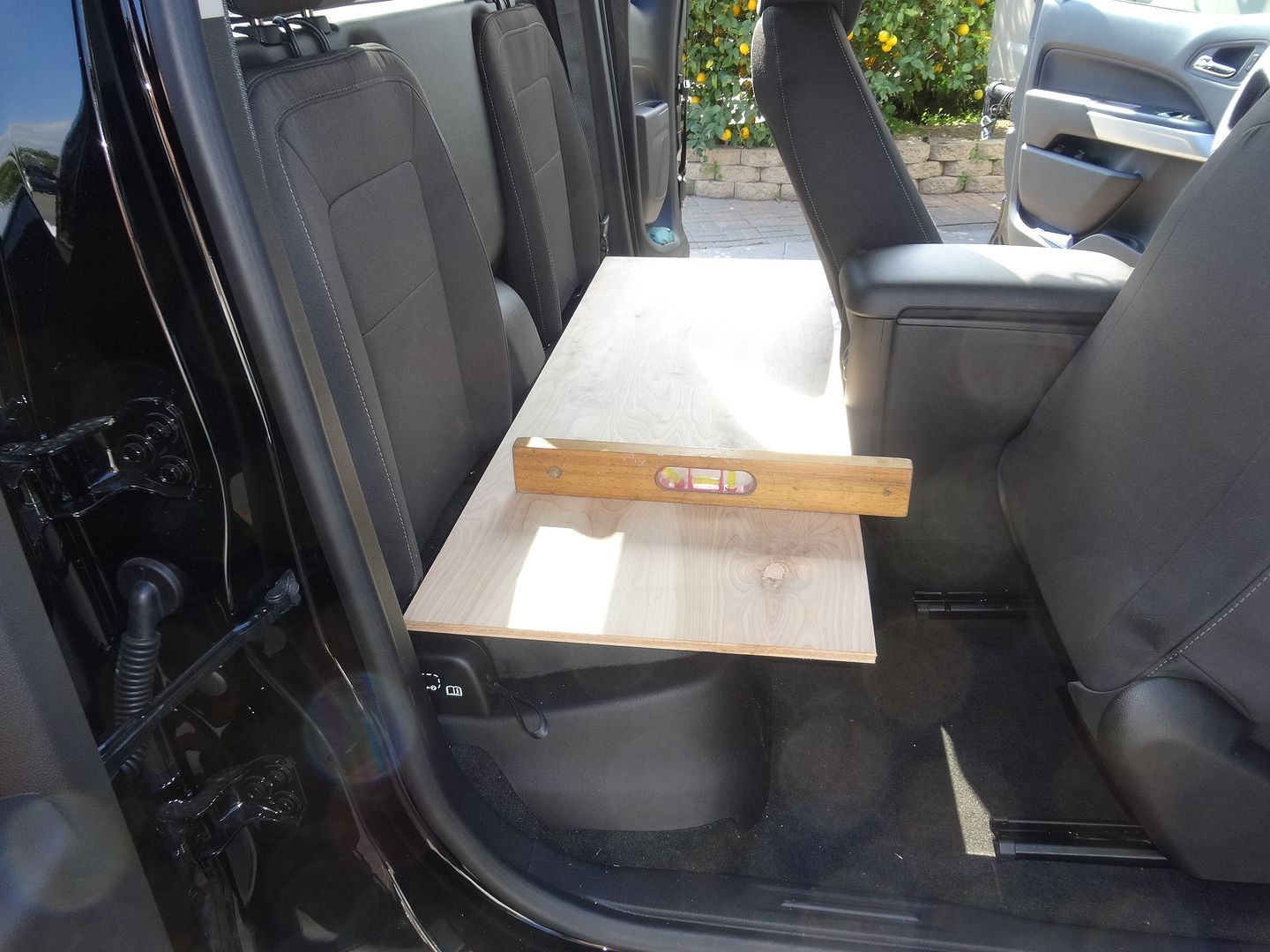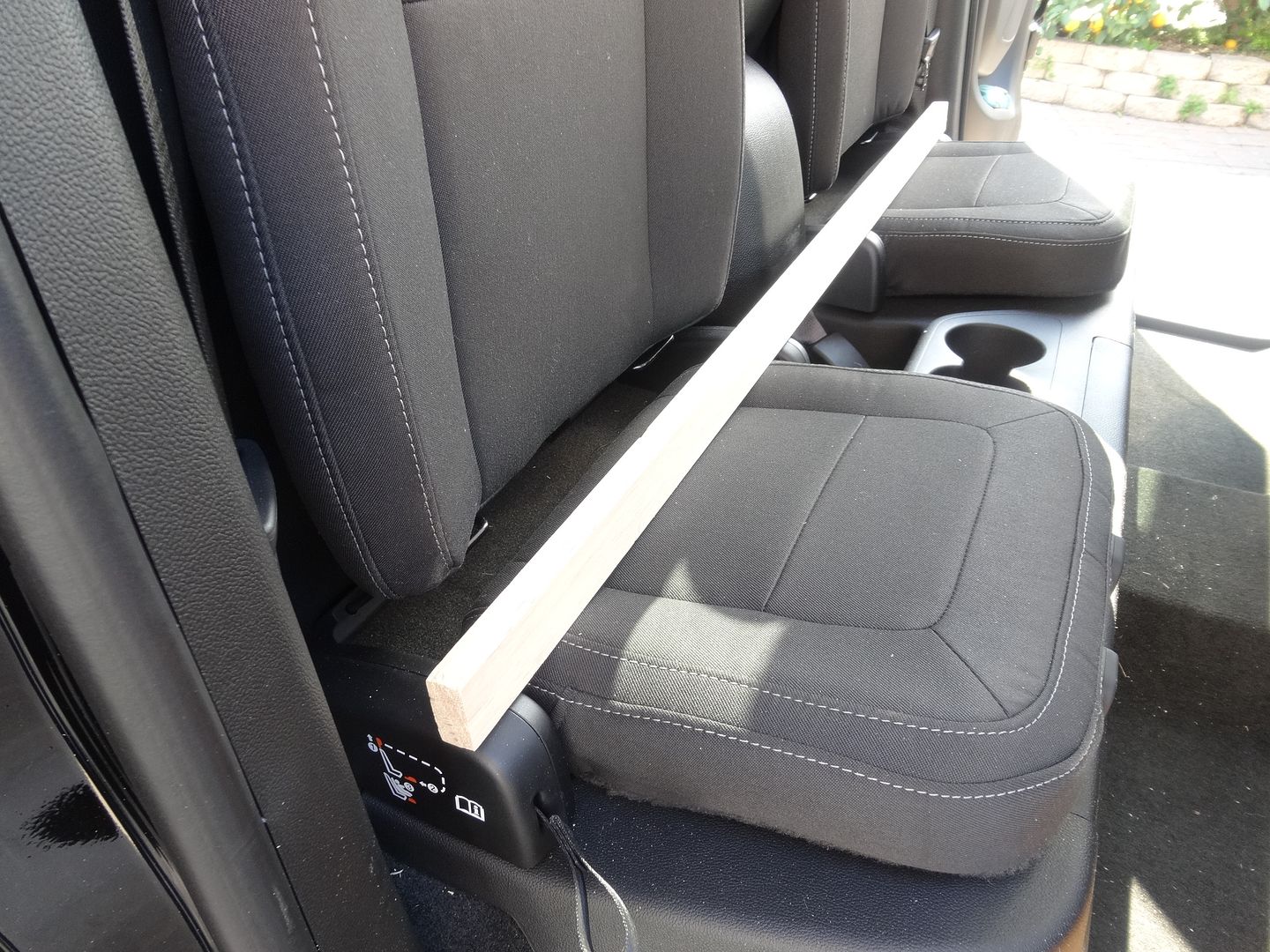 Next I break out my cabinet tools, countersink bits and glue and screw the back support to the platform top. I set it back from the edge about an inch so it rides square on the seatbelt caps without digging into them. Carpet will add a lot of cushion to everywhere the assembly touches the truck.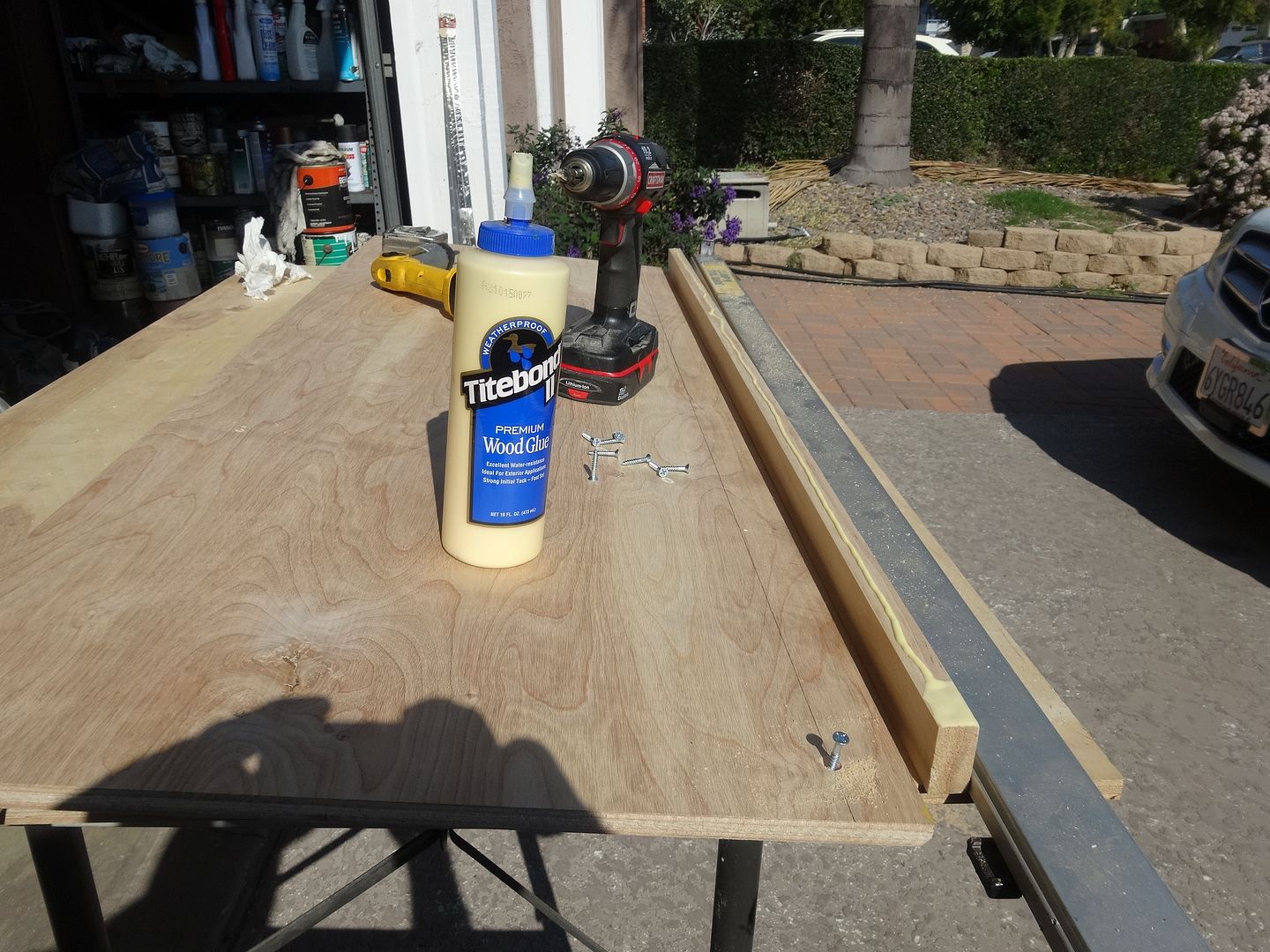 Took a bevel from the floor to the driveline hump, centered it, and cut out the front of the platform support. I used a 3/4" radius to the lower edges, the hump cut out, and the front of the platform top. Then rounded over all the exposed edges with a wood plane.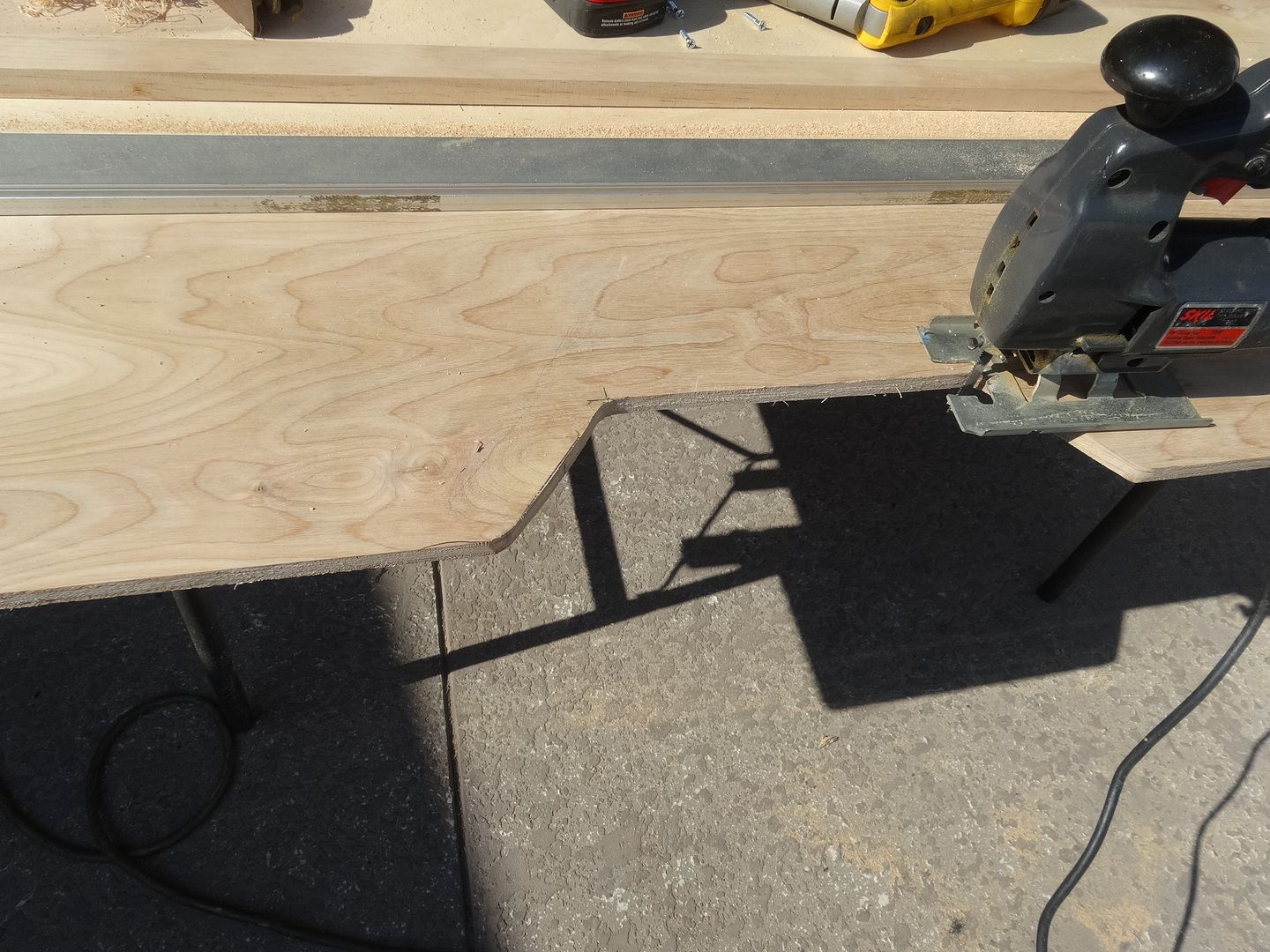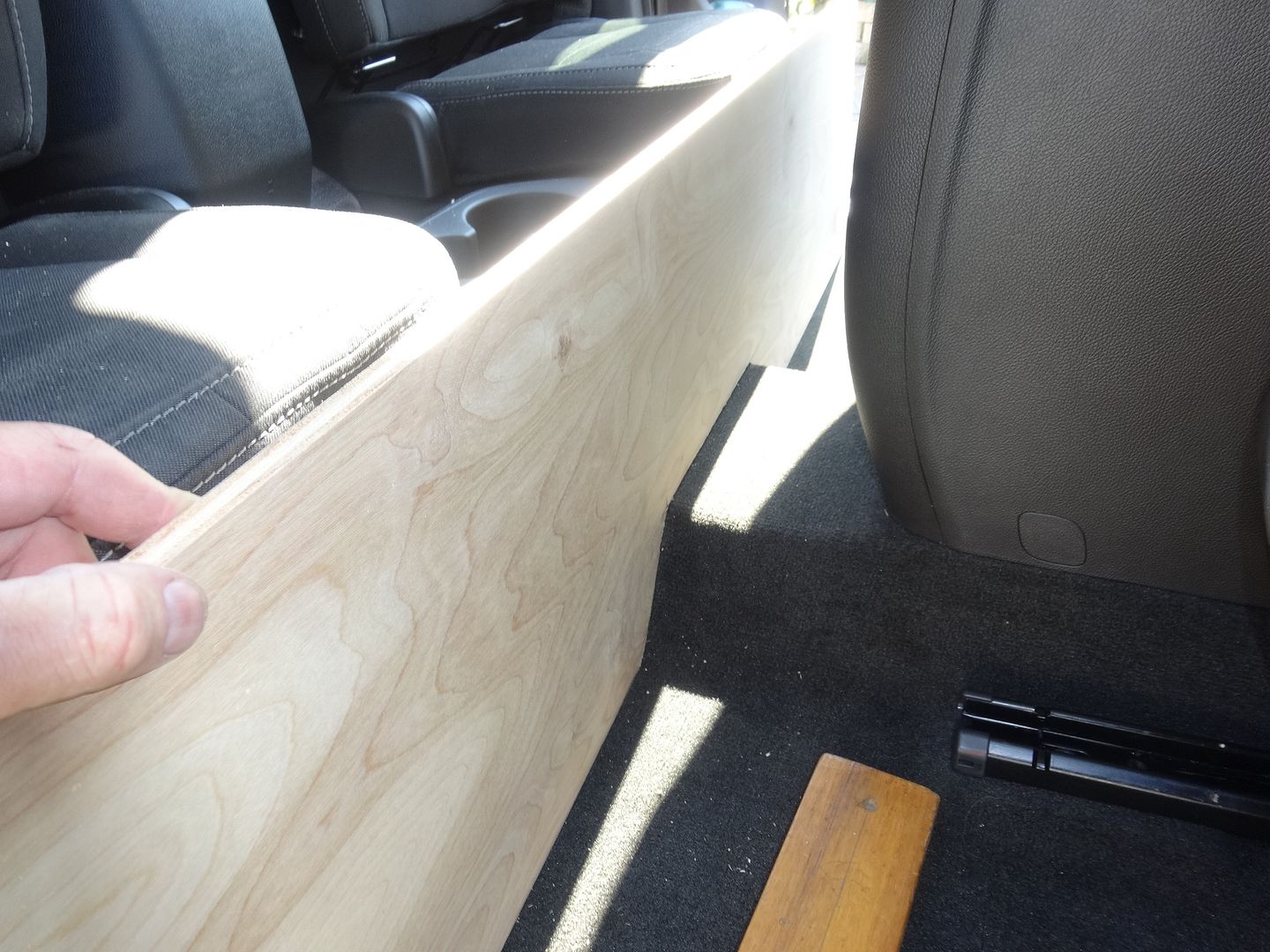 Next I can trial fit everything and figure out where the piano hinge is going to go. By setting it back against the bins and with the floor hump cut out, the whole thing locks into place. It cannot move forward or back, or left or right, it fits perfectly into the space.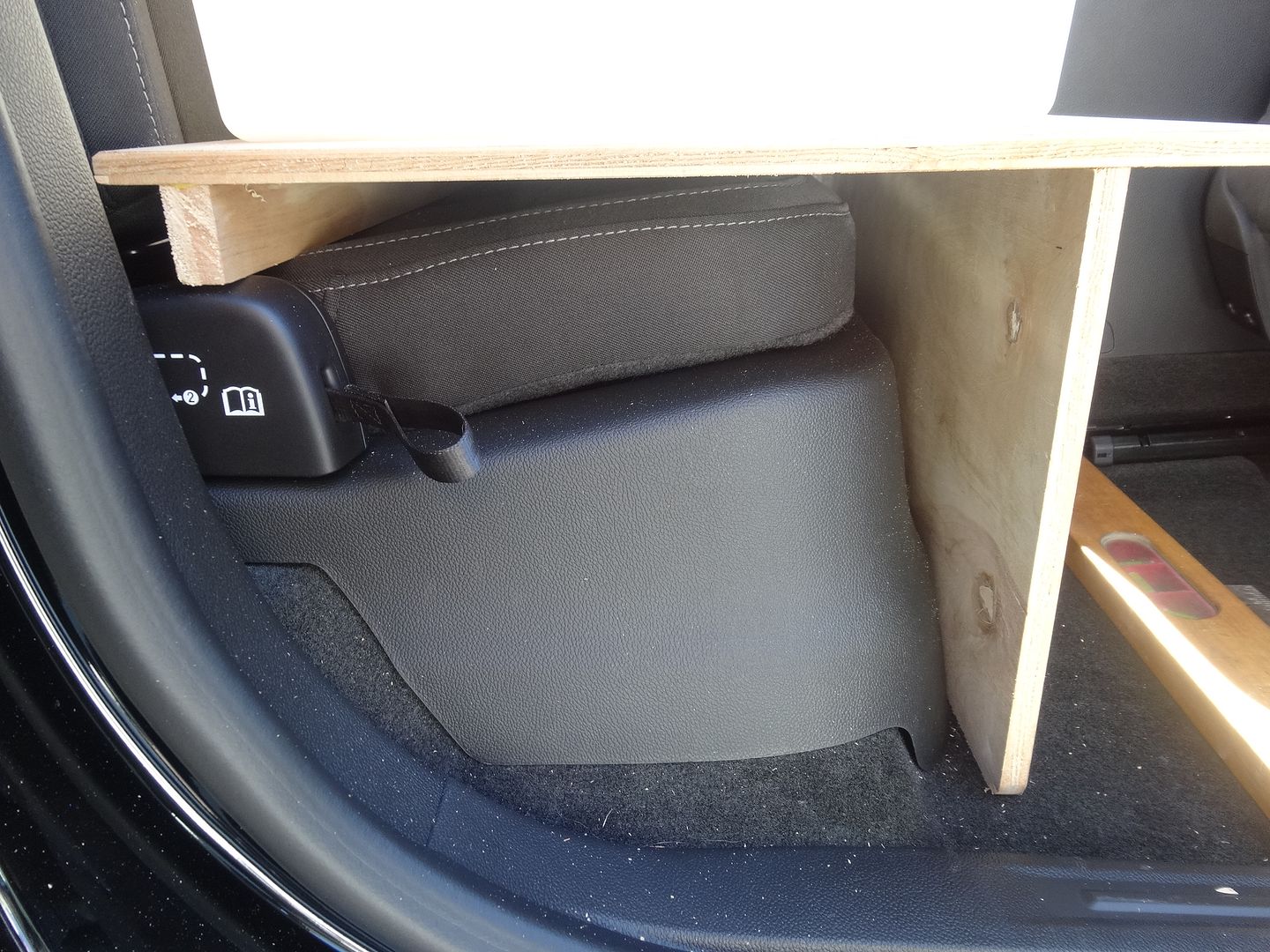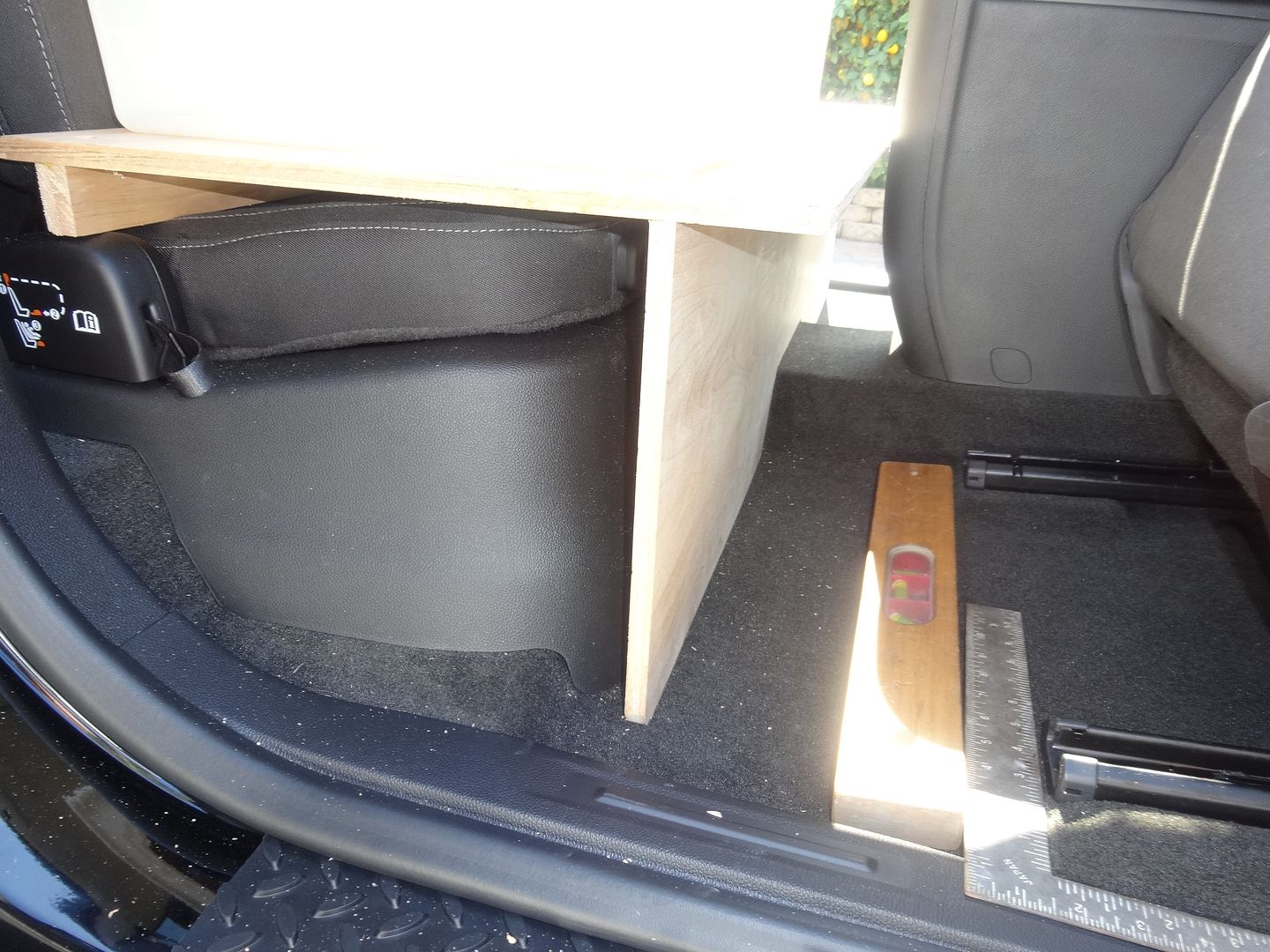 I'm going to break this into a couple of posts so it doesn't get so long...