Discussion Starter
•
#1
•
Here's quite a few interesting facts about the GM Shreveport facility we will be visiting on June 20th, 2007!
The General Motors Shreveport facility was recognized by the Environmental Protection Agency for successfully recycling more than 1 million pounds of hazardous constituents annually.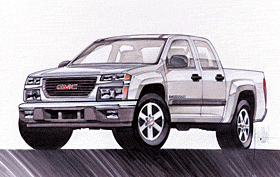 The GM-Shreveport Operations was honored by the Louisiana Department of Environmental Quality with two Governor's Awards. One was a waste reduction activity involving increased use of returnable containers for materials. The second award was for mercury reduction that was accomplished through projects that replaced light tubes and ballasts with low-mercury devices.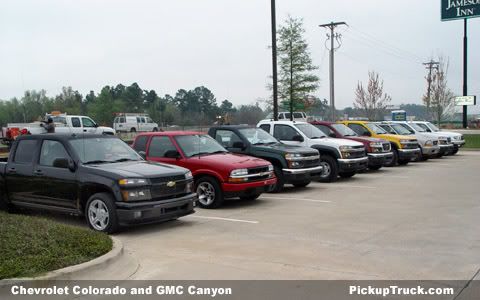 GM Shreveport received a Pollution Prevention Project Achievement Award for recovery and reuse of approximately 408 million standard cubic feet of landfill gas in the plant boilers.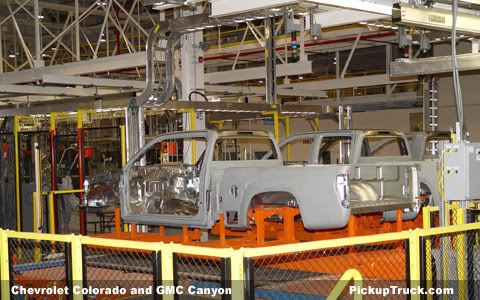 GM announced that its Shreveport Assembly facility has become the company's fourth location to utilize landfill gas as energy and is helping fulfill the company's goal to increase the use of renewable energy in its energy supply portfolio.
Incorporating techniques long used by their Japanese rivals, workers at Shreveport's General Motors plant are now building more than 900 Colorado and Canyon pickups each day. And they are doing it with small teams of workers so focused on quality that any one of them can bring the entire assembly line to a halt if there's even a hint of problems.
More Awards!
Shreveport Operations won the Louisiana Governor's Environmental Leadership Award in 1998, 2000, 2002, 2003, and 2004 for pollution prevention projects.
The Partnership Award for Environmental Education was presented by Shreveport GREEN to GM-Shreveport Operations in appreciation for commitment to environmental education for youth.
The prestigious EPA Region 6 Regional Administrator's Environmental Excellence Award was presented to Shreveport Assembly in 1999 for its recycling efforts.
Shreveport GREEN recognized Shreveport Assembly in 1996 and 1998 with its "Clean Business Award".